Installing a modern Landfill Power Plant is a great way to use Landfill Gas to make renewable energy. Read the following Case Studies and you will learn why.
Although in the recent years the UK has improved the way it recycles waste. The UK still has a mountain to climb – quite literally – because most of our landfills do look like mountains.
According to official Government stats, we are recycling 45% of our waste. Approximately 12% goes to incinerators while the remaining waste is heaped up in landfills.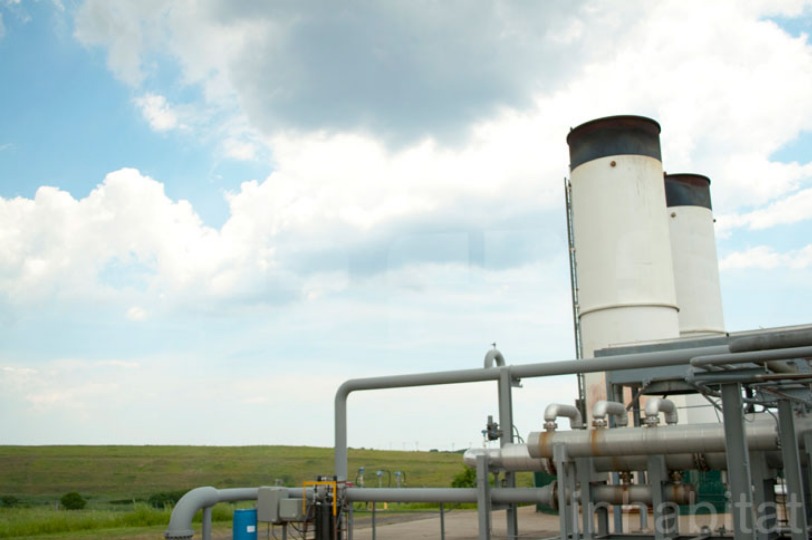 When I say "landfill", "renewable energy" is hardly the first phrase that springs to mind. However, thanks to some advanced research, it is now possible to make our landfills work for us.
That's because so much of the non-recycled waste contains organic material. Organic material is packed with methane and other flammable gas, that can be extracted and reused to generate electricity or direct heat for vegetable greenhouses.
Let's look at a couple of interesting case studies from North America. These will enable us to learn how they're converting an environmental hazard into environmental benefit.
Benefits of Building a Landfill Power Plant
The benefit of reusing landfill gas is more than just reducing CO2 emissions. Although it does effectively reduce carbon emission by up to 85%.
Moreover, the usage of these projects is to control waste and use it in a better way. A way which it is beneficial to both the environment and economy. With the average home energy consumption increasing, it's important to find new ways to renew energy.
At the same time, the greenhouse owners can also reduce their carbon footprint. With a proper management, the domino effect of a landfill gas project can have a great beneficial environmental impact. It is also beneficial to the economy, as it creates jobs and adds value by producing stuff.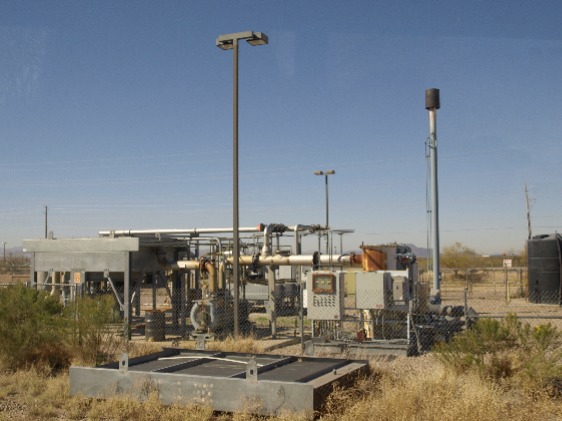 Case Studies:
Landfill Gas Power Plant in New York
The first case study is an application of landfill gas recycling methods in New York. The project is based on a hydroponic greenhouse called H2Gro. This greenhouse is built on 7.5 acres and it is able to produce 10.000 tons of fresh veg a day.
H2Gro uses landfill gas and then converts into electricity to provide power for the landfill. Amazingly, the electricity is able to provide light and heat to the greenhouse! It also keeps helping the production of veg to continue without any significant outages. The most important thin is that it doesn't reduce the quality of the produce.
Some of the electricity is also used to supply the power grid. Specifically, the landfill is able to produce 5.6 megawatts of power. The company sells it back to the New York power grid.
Landfill Gas Power Plant in Edmonton
The second case study illustrates the use of landfill gas applied by Edmonton's old waste disposal site, in Canada. This which has been operational since 1992. By using landfill gas, this old landfill is able to provide electricity to 4,600 homes! This project is even bigger than the first one, above. The idea is transferring landfill gas to a landfill power plant. The gas is transferred to the generator and converted into electricity which is delivered to the homes around the area.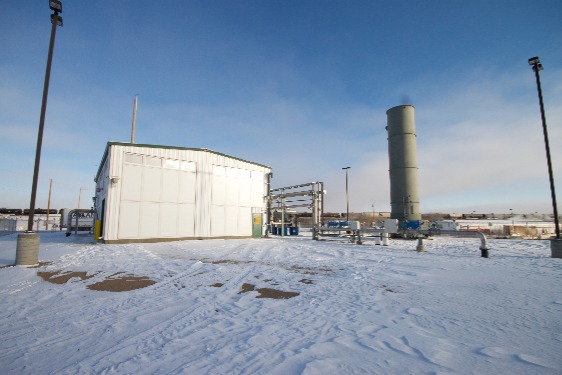 That might be the most successful one, however, Edmonton has numerous landfill gas power plants.
They produce a huge amount of electricity every day. The fantastic part is that the project is successfully solving up to 60% of the waste problem in this city.
Looking to the future, in the next stage of development, the power plant is set to develop a biofuel plant. It hopes that this project will be able to do even better, and solve up to 90% of the waste problem.
Landfill Gas Project in Pennsylvania
Another place which gets the benefits of landfill gas recycling plant is Pennsylvania. The landfill produces up to 1,550 cubic feet per minute of landfill gas. Then the gas is used to power prison's generator engines, a solar turbine and boilers.
Orchard Hills Landfill
Orchard Hills landfill located in Michigan is a great example of a big scale landfill gas processing establishment. The gas is used to provide 40.6 Megawatts of electricity (LFGtE). Its annual energy production provides electricity to more than 24 thousand homes in the area. This helps to offset CO2 emissions from 224 million gallons of fossil fuel consumed by Michigan.
With proper planning and waste treatment, the bad effects of waste can be reduced. A landfill gas project is a good solution due to the benefits achieved by the areas which have invested in a recycling plant
Just imagine the benefits, if this sort of landfill power plant project is applied by all countries in the world. It will not only be solving the waste problem, but it also will be providing more benefits for the human-being and the environment.
---
---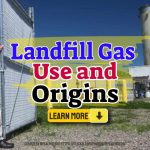 Landfill gas use is the collection and treatment of methane or other gaseous substances from the decomposition of the waste in a landfill to create power, heat and energy. In addition to fossil fuels and farming, municipal solid waste (MSW) landfill gas was third in the world as the contributor to methane emissions as a […]