The choice of landfill gas monitoring equipment for modern landfills is wider than ever before.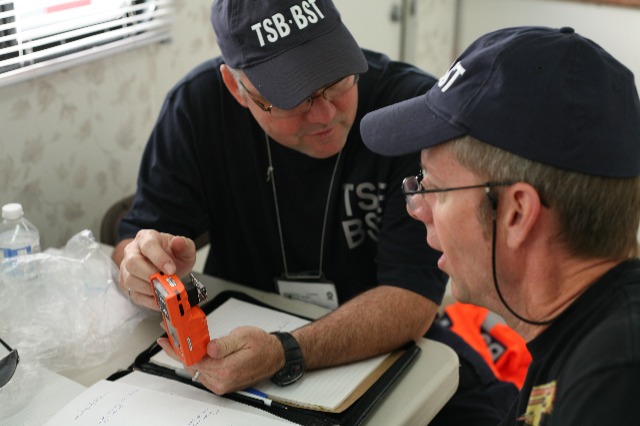 Types of Landfill Gas Monitoring Equipment
Wikipedia provides a detailed explanation of the different types of landfill, gas monitoring, each of which demands it's own equipment to perform:
Surface Monitoring
For surface monitoring, a monitor may be either:
Single reading monitor, giving point readings for landfill gas composition, or a

Continuous gas monitor, that [will] remain in boreholes and [provide] continuous readings over time for landfill gas composition and production.
Gas Collection System Monitoring
For landfill gas collection system monitoring, [the requirement is for] monitoring gas composition (%CH4, %CO2, %O2 & Balance Gas) as well as temperature, pressure and flowrate. There are three distinct ways collected gas can be measured.
Handheld, single reading monitor – giving point readings from individual gas collection wells. There are two companies that provide the large majority of these type of meters, LANDTEC and Elkins Earthworks.

Wired, continuous reading monitor – these hard wired monitors can typically be found at either the flare or the landfill gas-to-energy plant. There are a number of companies that provide wired, continuous reading monitors.

Wireless, continuous reading monitor – these wireless monitors can typically be found installed on individual landfill gas collection wells. But, they can be installed anywhere on the gas collection system. Loci Controls is currently the only company that provides wireless, continuous reading monitors. via wikipedia.org
The most up to date devices available now, not only provide the necessary data required by waste regulatory bodies for the monitoring of landfill site perimeters boreholes, but also provide data for the balancing of gas extraction systems across landfills, but they also assist the operative technicians to find each monitoring location using satellite GPS data.
The excerpted information below, from the Geotech website explains the use of their landfill gas monitoring equipment:
Landfill gas field management / waste to energy, GEM5000
Landfill sites often produce large amounts of methane-rich gas. This gas can be destroyed [flared off in landfill gas flares] to protect against greenhouse gas emissions. Or, it can be used as a valuable fuel for landfill operators.

With careful management of the many wells and manifolds across a landfill gas field, users can optimise the gas yield and therefore the power generated from the gas.

Changes in waste can cause the gas mix to vary, for example gypsum (building waste) increases H2S. Fresh waste produces more H2. Geotech's GEM5000 portable landfill gas extraction monitor is designed to aid balancing the gas field. It also maximises power output and revenue from CH4 extraction.

It uses GPS to navigate users to their monitoring locations and calculates the potential KW/BTU output from the site using values of CH4, temperature, gas pressure and flow. This allows the user to make real-time adjustments on site to maximise gas flows and power generated.
Landfill Gas Monitoring Equipment for perimeter monitoring, GA5000
In order to comply with environmental legislation, site permits and corporate responsibility, landfill operators are required to monitor borehole gas levels at the edge of landfill sites. The purpose is to confirm that greenhouse, toxic or explosive gases are not migrating off the site towards the local population.

Detailed data is demanded typically by environmental enforcement agencies.

The GA5000 analyser has all the tools to meet the site permit requirements for gas monitoring safely. This includes GPS navigation and measuring important gases: CH4 (explosive), CO2 (asphyxiant). As well as, levels of CO (compensated against H2 up to 1%) and H2S which can be indicators of other issues on site such as underground fires.

Importantly it measures gas pressure and flow which help to determine if gas is building up, And, has the potential to migrate off site, so operators can act to resolve the situations quickly. via Geotech
---
---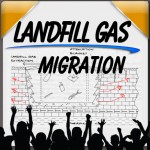 The investigation of the extent and source of landfill gas migration, is the first step in landfill gas migration control, and may need to take the path which follows: to identify the source of the gas; to identify the migration pathway; to understand the mechanisms causing the migration; This is essential for the engineers and technicians […]